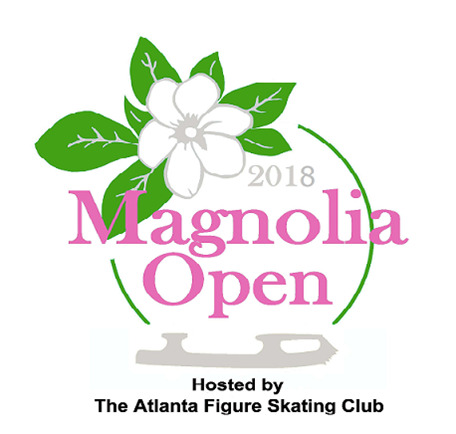 March 9 - 11, 2018
The Cooler, Alpharetta GA
Registration is now open!
The Atlanta Figure Skating Club is implementing several changes this year:
Free Skates for No Test - Juvenile and Adult Gold will be judged under IJS. If available, Adult Pre-Bronze - Silver will also be judged under IJS
Juvenile Short program will also be judged under IJS
Planned Program Content forms must be submitted via EntryEeze
Music must be uploaded via EntryEeze. You still must have a backup CD at rinkside in case of technical difficulties.

Please direct ALL question regarding the Magnolia Open to Jane Jud at JaneAJud@gmail.com.
2017 Magnolia Open Results