Check out this excerpt from an article on

www.goldenskate.com about Alex Aiken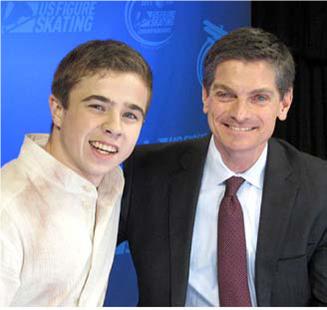 2011 AT&T U.S. National Figure Skating Championships
...Though originally from Kennesaw, GA, Alexander Aiken relocated earlier this season to train with Olympic silver medalist Paul Wylie in Charlotte, NC. As such, the Greensboro crowd latched on to the twenty year-old, and showed much excitement when their 'local boy' earned the bronze medal.
"It's been fantastic," Aiken said of the groundswell of support that he has received. "Today when I made a small mistake, the crowd's response helped me pull through and put that mistake behind me. I've loved having all of my friends and family here. It's really been a blast."
After finishing in tenth place last season, Aiken had intentions of moving up to the senior level this season. However, once he relocated to train with Wylie, the decision was made to compete again on the junior level. "I had a really tough year last season, and when I made the change to Paul, we talked about going senior," Aiken recalled. "We decided that since I made so many changes- in my training base, my coaching, and where I live, that I should stay junior another year to work on some consistency issues. The thought was that it would be better for me to try to get a medal to get my name out there so people could see the changes that I have made. Next season, however, I will definitely move up to the senior level."
Aiken, a powerhouse of a skater, also landed six triple jumps in his Once Upon a Time in Mexico freeskate, and earned a new personal best of 179.94 in his third trip to the US Championships on the junior level. "It wasn't exactly what I wanted today," Aiken said of his program, "but overall, the elements that I did put out there were pretty strong. It is a definite improvement over last year, so I'm pretty happy with everything."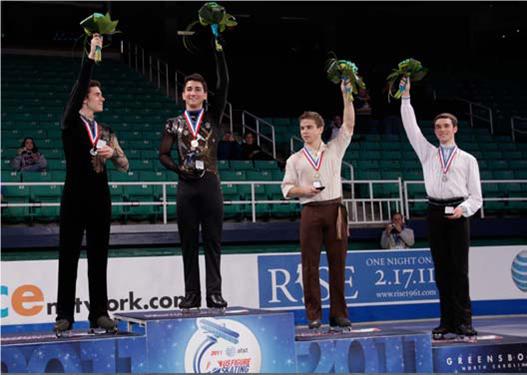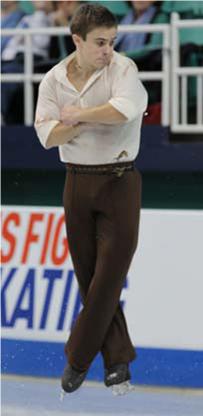 ATLANTA FIGURE SKATING CLUB ROAD TRIP GREENSBORO 2011 PHOTO ALBUM

/